Home
> JBDW Series Low Temperature Impact Testing Machine
CONTACT US
Tel:86-519-88868789
Fax:86-519-83992707
For sales contact:
For service contact: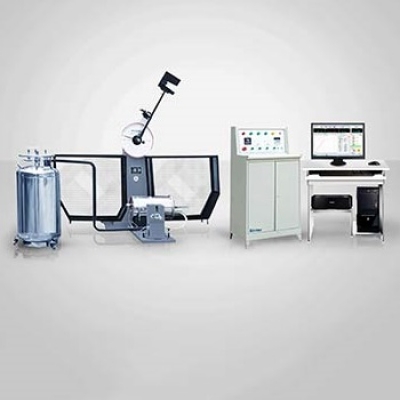 JBDW Series Low Temperature Impact Testing Machine
Features:
Model: JBDW-500B/300B
Capacity: 500J,300J
Impact velocity: 5.2m/s
Pendulum preparing angle: 150º
Cooling Method: Air compressor or liquid nitrogen cooling
Cooling Temp: -80°C degree or -40°C to -196°
Product Detail
Now Inquiry
Browse Other Products
1. Application:
JBDW type low temperature metal impact testing machine is used for measuring the metal
material resistance performance under dynamic load, in order to determine the material properties under dynamic load. It's a necessary testing machine, not only used in the metallurgy, machine manufacture etc areas, but also used for the science research.
2. Standards:
ASTM E23, ISO148-2006 and GB/T3038-2002, GB/229-2007.
3. Features:
3.1 Low temperature system uses refrigeration compressor technology to achieve uniformity of the sample auto-cooling, with the use of heat balance principle and cycle mixing method.
3.2 Which adopts singlechip control, this machine can auto-complete the following actions: rising pendulum, hanging pendulum, sending specimen, positioning, impacting,temperature conditioning
3.3 After impacting the specimen, the machine can raise pendulum with surplus energy automatically so as to be ready for the next test
3.4 Can display material impact absorption power, impact toughness, pendulum raising angle and test average value, and can print the test data and the average value of the test.
4. Main Technical Specifications:
Model

JBDW-300

JBDW-500

impact energy

150J

300J

250J

500J

Value of every grid

2J

1J

5J

2.5J

Moment of pendulum(N.m)

160.7695

80.3848

267.9492

133.9746

The distance between the

pendulum shaft and impact point

750mm

800mm

Impact speed

5.2m/s

5.4 m/s

Pre-rising angle of the pendulum

150°

Specimen bearer span

40+0.2mm

Round angle of the jaw

R1-1.5mm

Round angle of impact edge

R2-2.5mm,R8±0.05(special order)mm

Angle accuracy

0.1°

Standard specimen dimension

10mm×10(7.5/5)mm×55mm

Thickness of impact knife

16mm

Dip angle of supporting surface of supports

11°

Cooling way

compressor

Capacity of sample box

20

Range of low temperature

0 --60°c

Precision of controlling temperature

fluctuation
Your Name:

Your Phone Number:

Note:

HTML is not translated!